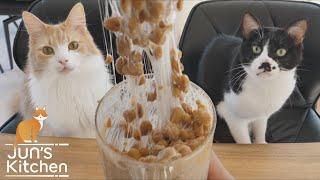 Japanese fermented beans (for brave eaters) Homemade Natto

Thank you for watching! I made one of the most (in)famous traditional Japanese foods; natto! I used to hate the flavor and texture and all, but I somehow overcame and I eat it almost everyday. It is super healthy and I've been wanting to make it at home so I gave it a try.

►My cooking vlog chan...