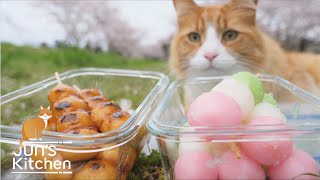 Homemade Japanese Dumplings (Dango)

Thank you so much for watching! It's been 10 years since I made this channel. I wanted to cook in my own kitchen in the future and finally it's happening! It's all thanks to you guys!

This time I'm making traditional Japanese dumplings called sanshoku-dango & mitarashi-dango. They're pretty...